Koillisnet's fibre optic network brings fast internet connections to Kuusamo and Kemijärvi
Thu 13 Oct 2022 12:00:00 PM EEST
Koillisnet built fibre optic network in the Kuusamo area during summer 2022. Koillisnet Oy is a new fibre optic network company whose owners are Oulun Seudun Sähkö and Kaisanet, which have fibre optic networks in 25 municipalities and a total of more than 20,000 broadband customers. Nestor Cables has supplied fibre optic cables for the project.
Sales of subscriptions in Kuusamo started in the summer of 2021 and the construction of the fibre optic network itself started this summer. The construction works will continue well into the fall, until the frost comes to the ground. The fibre optic network will be completed about a year after the start of construction work.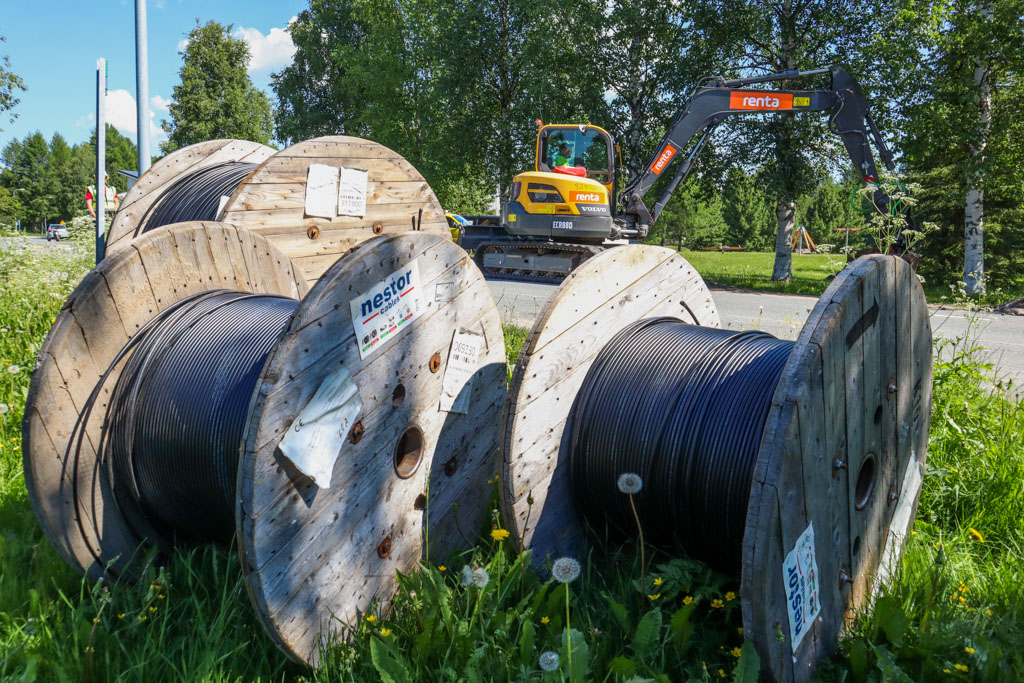 We visited the project site in Kuusamo at the end of June 2022. Currently, the network is being built in Kuusamo in the city center area and in Toranki, Tolpanniemi and Nilonkangas. In late summer, construction will also start in Ruka and Sipovaara in Kemijärvi. A large part of the network in the Kuusamo area is being built together with the electricity company Caruna, where electricity and fibre optic cables are installed in the same trench. In Kemijärvi, this type of joint construction is done with Koillis-Lapin Sähkö.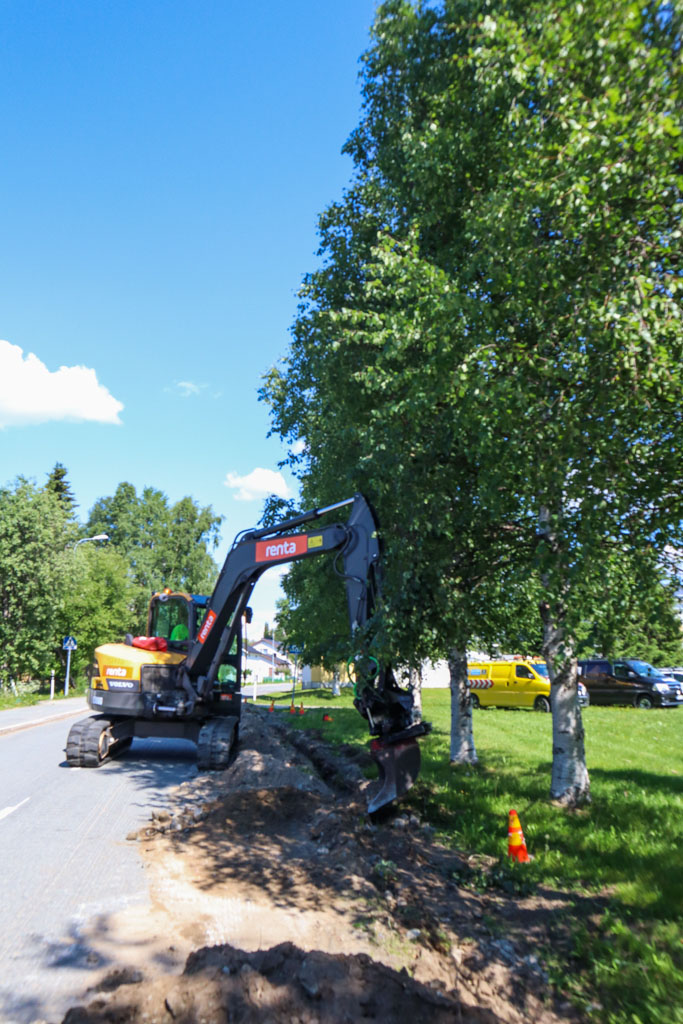 Nestor Cables has supplied optical fibre cables to be installed in the ground for the project: the lightweight cable FYO2PMU and the flexible cable FZVD2PMU Flex. From the selection of non-metallic cables, the plowable cable FYO2RMU 3.5 kN and the flexible cable FZ4RMU Flex 3.5 kN have been delivered to the project.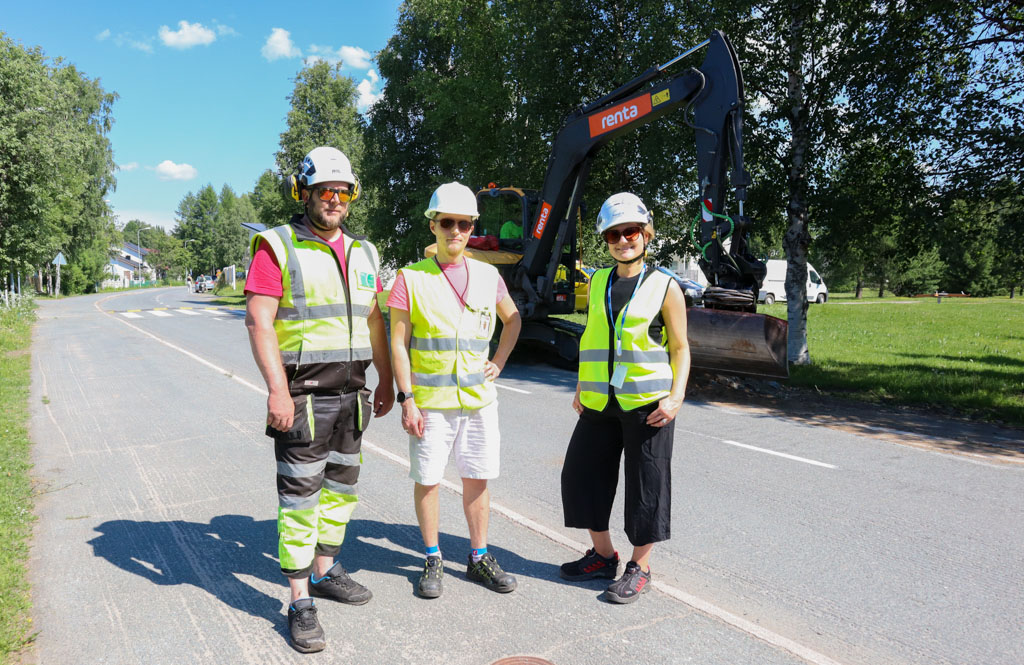 In the photo: Kaisa-Maria Juliander, Nestor's customer service manager, with Kaisanet Oy's team manager Heikki Seppänen and Koillisnet Oy's project manager Antti Karjalainen at the construction site in the center of Kuusamo. We like to visit our customers' construction sites from time to time: this time, too, it was nice to exchange information and hear valuable feedback on how our products work in practice.
Kaisanet is an expert company in network services, telecommunications, ICT services and digitalization operating in the regions of Kainuu, Ylä-Savo and North Karelia.
Oulun Seudun Sähkö is Finland's largest regional grid operator. The company has more than 7,000 fibre optic customers and 1,200 kilometers of fibre optic network in the areas of Liminka, Lumijoki, Tyrnävä, Muhos, Kempele, Oulunsalo and Vaala.