The greatest benefits of microduct technology
The lifecycle of a once-installed microduct network is long because it is easily expandable - adding new users is fast and increasing network capacity is easy afterwards.
Microduct network is suitable for changing and growing urban and suburban areas.
Microduct technology enables the use of lighter installation techniques (such as microtrenching), which reduces construction costs and interference during installation.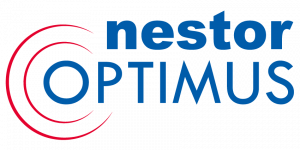 Fibre optic cables
Nestor Cables' selection for microduct networks includes cables with 1 - 288 fibres. Tests on our testing ground and in practice have shown the excellent blowing properties of the cables. The cables are easy to handle and install. Our selection also includes cables with a flexible cable construction.
Microducts
There are microducts both for direct buried installation and installation in a protective duct installation in the Nestor Optimus product family.
Accessories and tools
The Optimus product family also includes different types of accessories and tools for microduct networks. For example, the product family includes end stops, gasblocks, reducers, straight connectors, cable seals, divisible seals and temporary end caps.