Fibre optic network to Ylikiiminki - Kairan Kuitu trusts products by Nestor Cables
Wed Nov 30 09:00:00 2022
Kairan Kuitu is building an optical fibre network in Ylikiiminki. The fibre optic network makes possible super-fast internet connections that also meet the needs of the future. Earthworks for the fiber optic network will be carried out in the area this autumn. We visited the construction site in October 2022, when optical fibre was installed in the Vesala area.
Ylikiiminki is a former municipality which became a part of the city of Oulu in 2009. The municipality had a population of around 3500.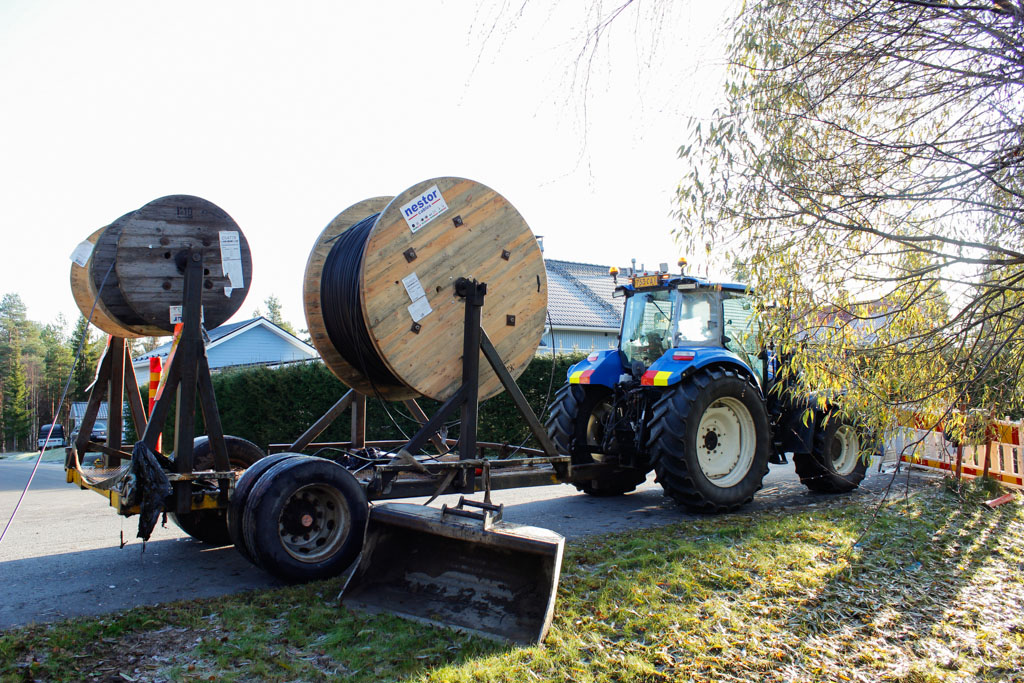 In the picture above: Cable drums in Ylikiiminki.
Kairan Kuitu Oy, which started operating in 2013, is owned by the city of Pudasjärvi (65%) and the municipality of Taivalkoski (35%). In the years 2014-2017, the limited company has built an optical fibre network in the city of Pudasjärvi, the municipality of Taivalkoski and also in the area of the municipality of Suomussalmi in the Pyhäkylä-Korvua region.
In Ylikiiminki, the construction of the fibre optic network began at the beginning of summer 2022, and the construction work will continue until winter. Even during the winter, the project will continue, when the subscriber connections that have been built now will be switched on. Construction will continue in the summer of 2023 and the project will also be completed during 2023.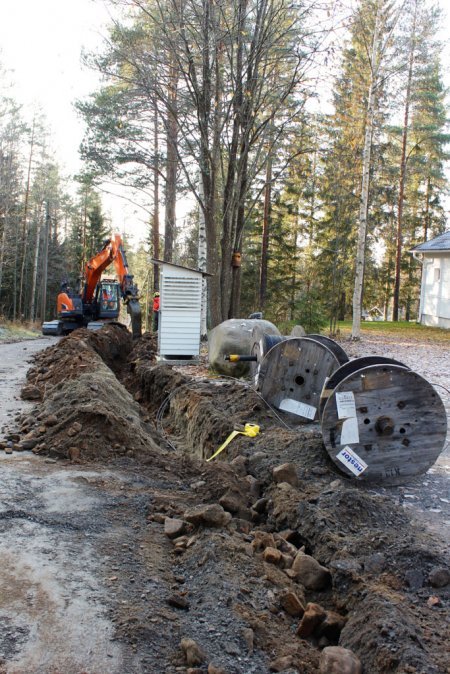 In the picture above: Construction site in the Vesala area of Ylikiiminki.
Kairan Kuitu is our long-term customer. We have been cooperating since 2014. We are also responsible for the delivery of cables to the project in Ylikiiminki. For the optical fibre project of Kairan Kuitu, we have delivered, for example, the lightweight cable FYO2PMU Mini, the market's most durable direct buried cable FYOVD2PMU, the flexible cable FZVD2PMU Flex and the non-metallic cable FYO2RMU 3.5 kN.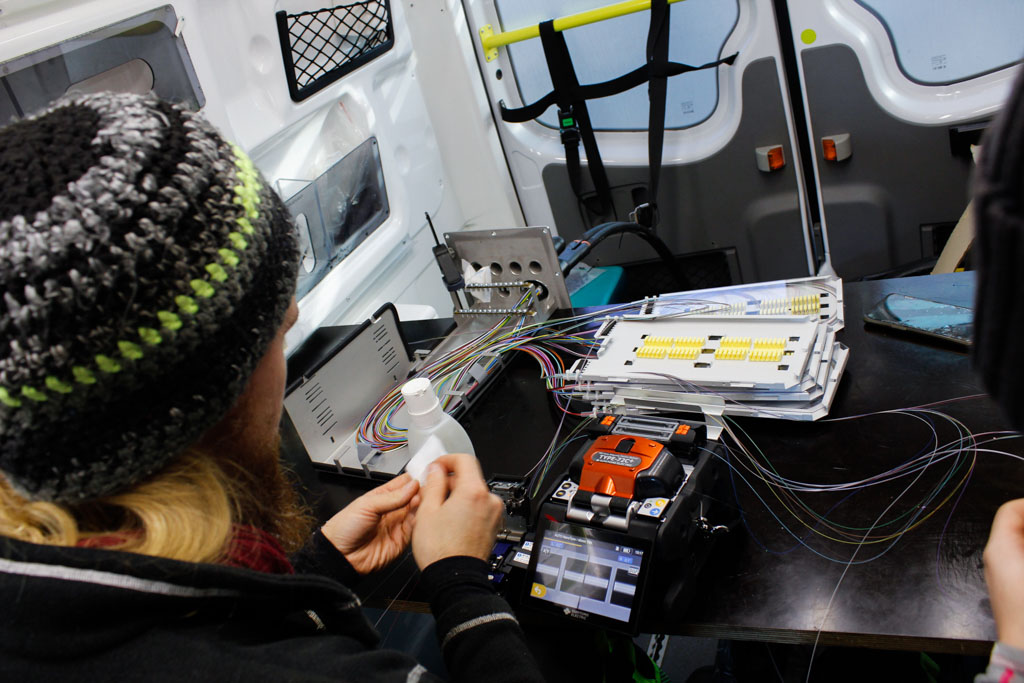 In the picture above: The installation of the joint closure NC-400 in progress at the construction site.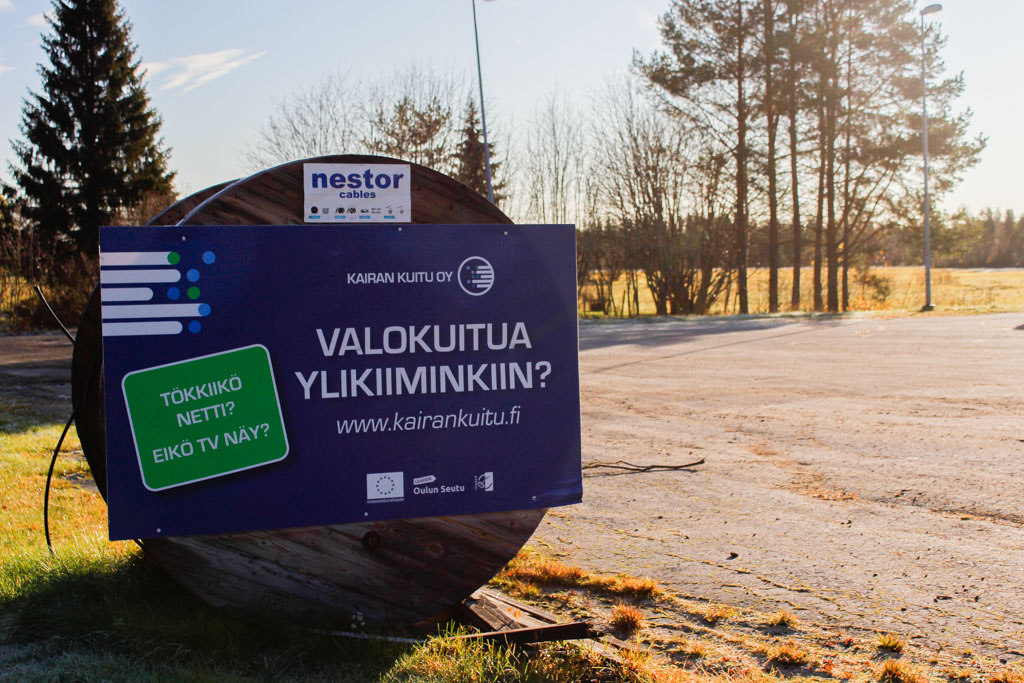 In the picture above: In some areas in Ylikiiminki, you can still order fibre optic connection to your home in the fall of 2022.