Read greetings from Nestor Cables' CEO!
Wed Feb 24 16:02:00 2021
Despite COVID-19, 2020 was a good year for Nestor - 2021 has also started rapidly despite the cold weather. Our factories are already busy with manufacturing products for the summer installation season, and this year's summer workers have already started working at the factories. Our product development has also been diligent, and this year new additions for the NesCon product family are coming out, for example. Read below greetings from Nestor Cables' CEO Jarmo Rajala!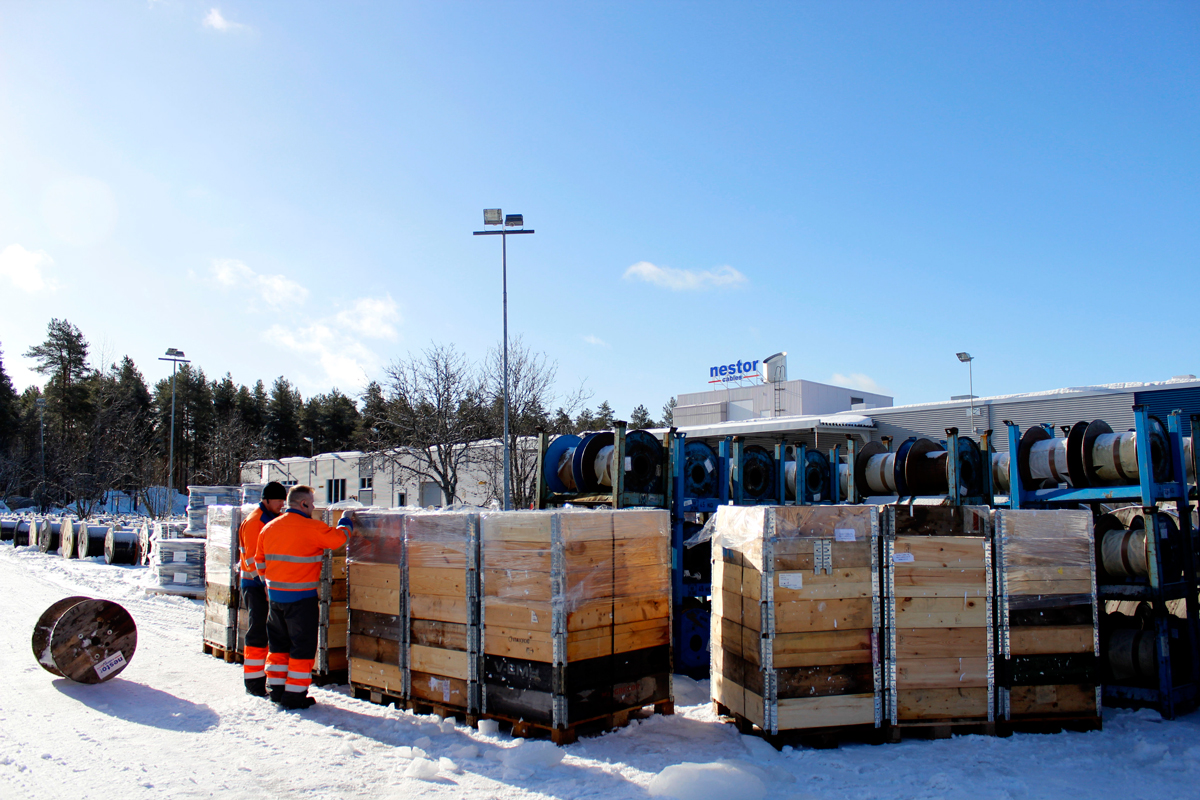 Greetings from the CEO of Nestor Cables
A year ago, the winter was snowless and warm in southern Finland. The installation of the fibre optic networks went smoothly without any problems caused by the winter weather. It is different this year. The whole Finland, down to the southernmost parts, has had a thick snow cover and thermometers have shown unusually cold figures. Snow and cold weather will make it harder and slower to start building fibre optic networks well into the spring.
Despite COVID-19, 2020 was a very good year for Nestor Cables, and the warm winter and spring contributed to the increase in demand for fibre optic cables. Our factories' production operated normally throughout the year and the coronavirus pandemic did not significantly affect our operations. Of course, the staff of the office has mainly worked from home and will continue to do so, but due to their duties, a few staff members have been at the factory in addition to production workers throughout the pandemic.
We await with interest the government's decisions on how the state will support the construction of fibre optic networks this year and in the years to come. COVID-19 recovery support from the EU will be decided this year, but apparently the support will only be available in 2022-2023. At EU level, as much as EUR 150 billion of stimulus aid has been allocated to promoting digitalisation in the EU, and certainly a large proportion of this aid will be allocated to the construction of fibre optic networks, hopefully also in Finland. Now would be a good opportunity to build fibre networks where they are not yet available, even for the outermost regions and thus guaranteeing the fast telecommunication connections and competitiveness of these regions, and at the same time ensuring the future and vitality of the regions throughout Finland.
COVID-19 has changed the lives of all of us and some things will change permanently. I am sure that after this pandemic, working from home is going to be an increasingly popular choice in both urban and rural areas, as long as all areas have fibre optic networks which can provide fast data transfers and add capacity to answer to the growing needs of the future.
We wish everyone a sunny springtime!
Best regards,
Jarmo Rajala,
President & CEO, Nestor Cables