CEO's greetings: A year of strong growth at Nestor Cables
Tue 13 Dec 2022 09:01:00 AM EET
This year was Nestor Cables Ltd's fifteenth year of operation and we are happy to say that our operations have grown over the years and now in 2022 we will set new records again. For this, a warm thank you to all our customers and partners, and of course also to all of our employees who have been involved in building and making Nestor Cables' growth story.
The fibre optic market has been growing rapidly, e.g. in Europe and the USA. Growth has also been strong in Finland, and the construction of fibre networks seems to remain at a good level in the coming years as well. However, time will tell how the coming recession will affect construction schedules. However, I believe that the impact will be less than in many other industries, as the messages from Germany, the UK and the USA are also promising for the coming year. Many countries are currently investing considerable sums in the form of subsidies for the construction of optical fibre networks. Of course, fibre optic networks are not only built with government subsidies, but also private investors have understood the attractiveness of fibre optic infrastructure as an investment target. This has also been seen recently in Finland.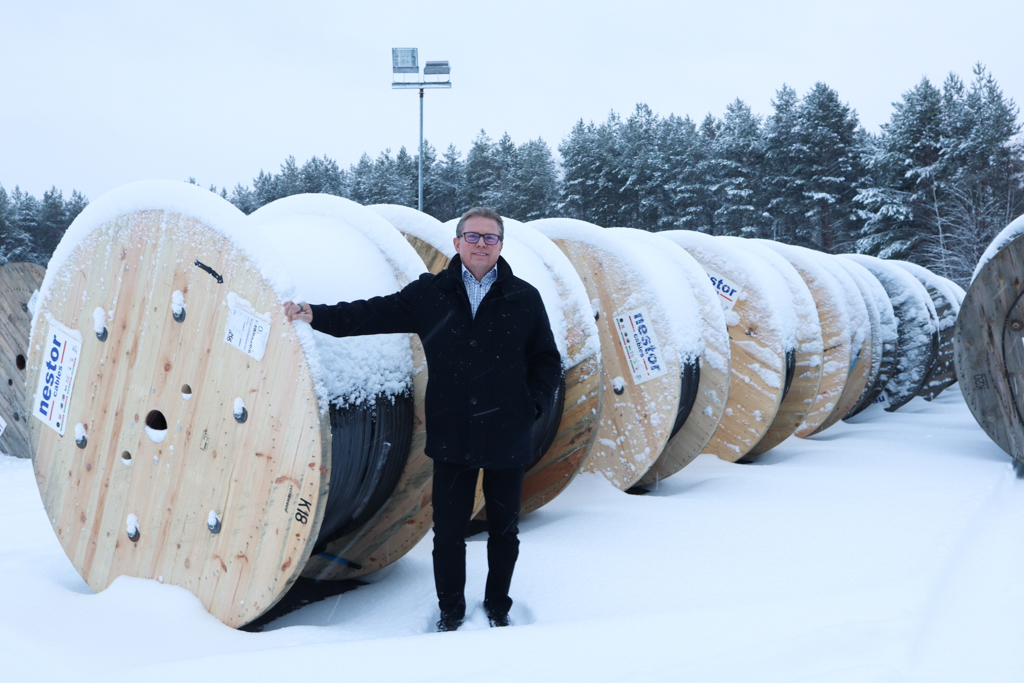 At the end of July 2022, Nestor Cables Ltd. became an independent subsidiary of the American Clearfield Inc. A strong industrial owner enables Nestor Cables' growth in the coming years as well, and we are currently making significant investments to increase the production capacity of both fibre optic cables and microducts. We have also recruited and are recruiting more personnel for our factory.
Russia's war of aggression in Ukraine has brought black clouds to the skies of Europe, e.g. in the form of energy supply problems and increased prices. However, this is still small compared to what the Ukrainian people are experiencing in the throes of war. We have made donations to Ukraine's emergency aid and we hope you will also remember the Ukrainians, especially this Christmas.
I wish all our customers and partners a peaceful Christmas time!
Jarmo Rajala