Our NesCon product family grows with the new Nestor OptoBox 24 outdoor termination box
Fri Dec 18 10:58:00 2020
The new Nestor OptoBox 24, which will be added to our product range at the beginning of 2021, is a multi-purpose termination box for indoor and outdoor installations or floor distribution. It is suitable for terminating and jointing both cables and microducts. The OptoBox 24 is designed for fibre optic cables and it has versatile inlets and outlets - the cable can be brought out of the box to almost any direction. This makes cable routing easier and the result of the installation looks carefully done. Termination box has a capacity for 12-48 fibre splices depending on which connectors.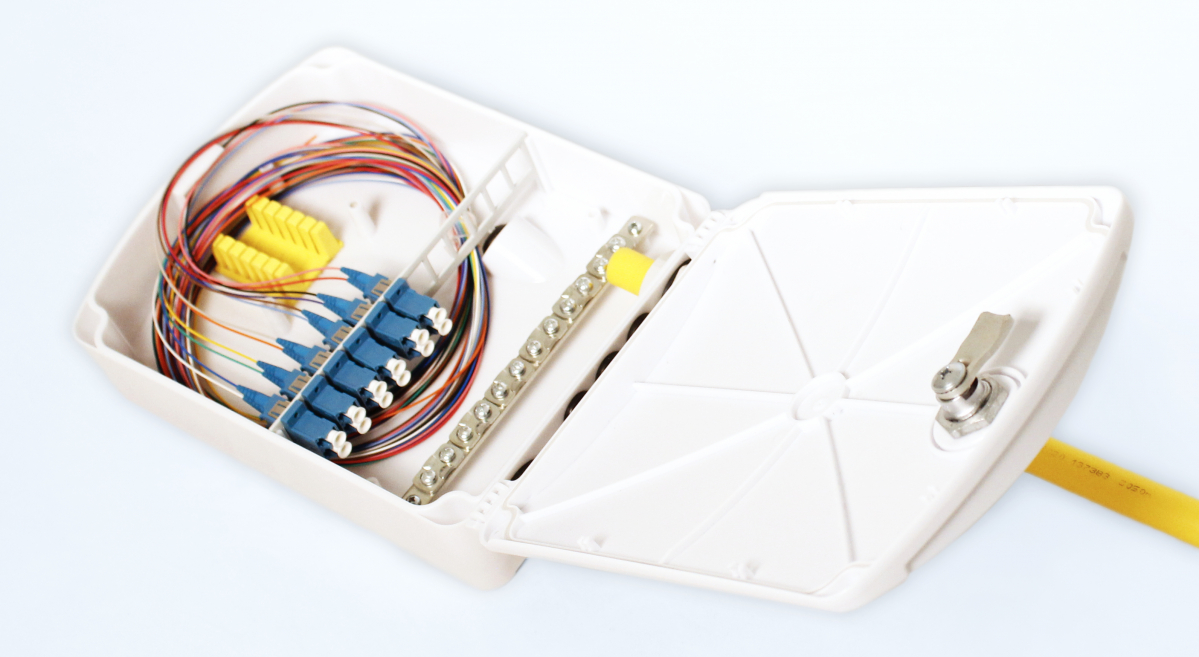 Dimensions: W 156 x H 213 x W 63.5 mm
IP Class 66
Color: RAL7035 grey (light grey)
Capacity:

48 connections without connectors
24 connections with LC connectors
12 connections with SC connectors

Inlets and outlets:

Base: 1 piece (Ø 5-17 mm), 1 piece (Ø 7-14 mm) and 6 pieces (Ø 5-9 mm)
Back wall: 1 piece angled (Ø 5-9 mm) and 1 punchable (Ø 5-9 mm)

Cable excess system at the back side of the box
Removable hinged lid equipped with lock.
Affordable price
The light grey OptoBox 24 has a minimalist design which looks inconspicuous on the facades of buildings.
Nestor OptoBox 24 is available as a basic assembly or removable hinged lid, equipped with lock.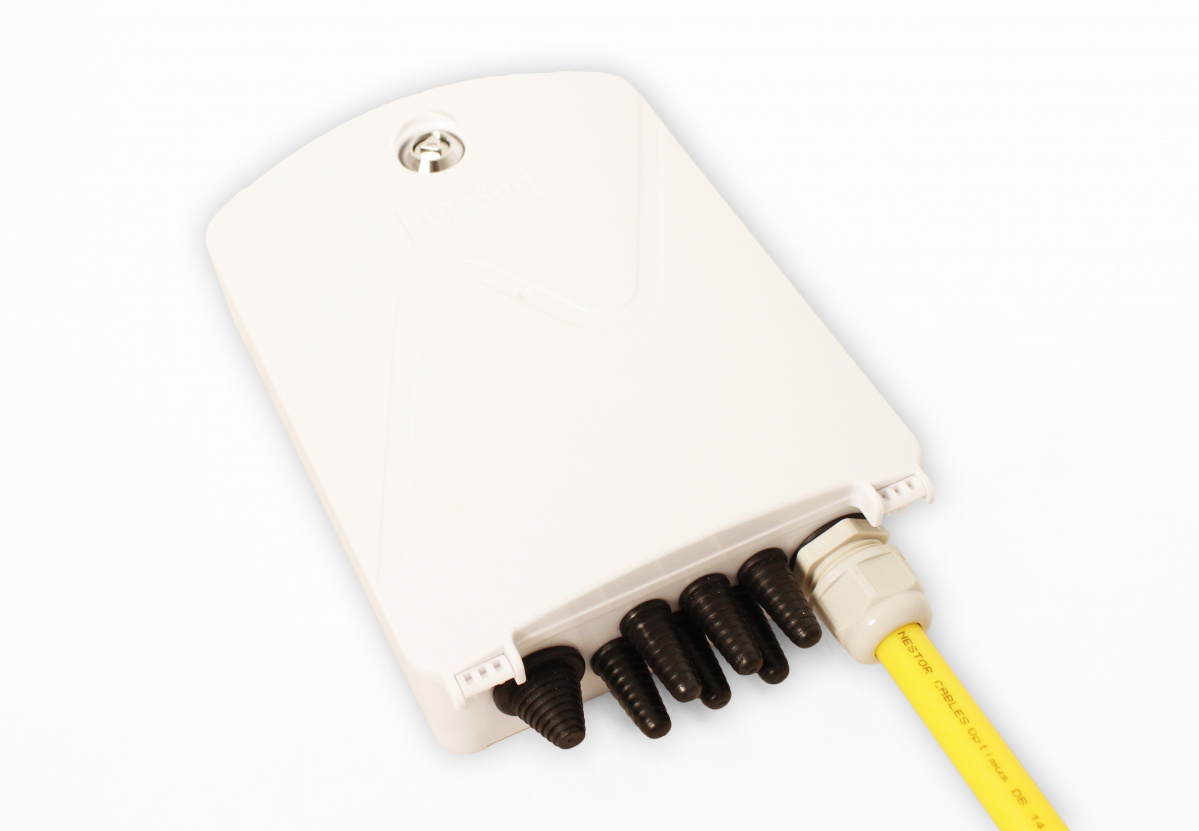 Nestor OptoBox 24 available from the beginning of 2021. You can ask more about the product or order it in advance by contacting our customer service.