Ukrainian Ambassador Olga Dibrova visited Nestor Cables
Wed Nov 16 10:50:00 2022
Ukraine's Ambassador to Finland, Her Excellency Olga Dibrova was invited as the guest of honor to the Council of Oulu's Regional Days last week. The cross-cutting theme of the Ambassador's visit to Oulu was the reconstruction of Ukraine.
One of the places Her Excellency visited was our factory in Oulu where we design and manufacture fibre optic cables and network solutions. Our target is to participate in reconstruction of the communication infrastructure in Ukraine after the war or even before that.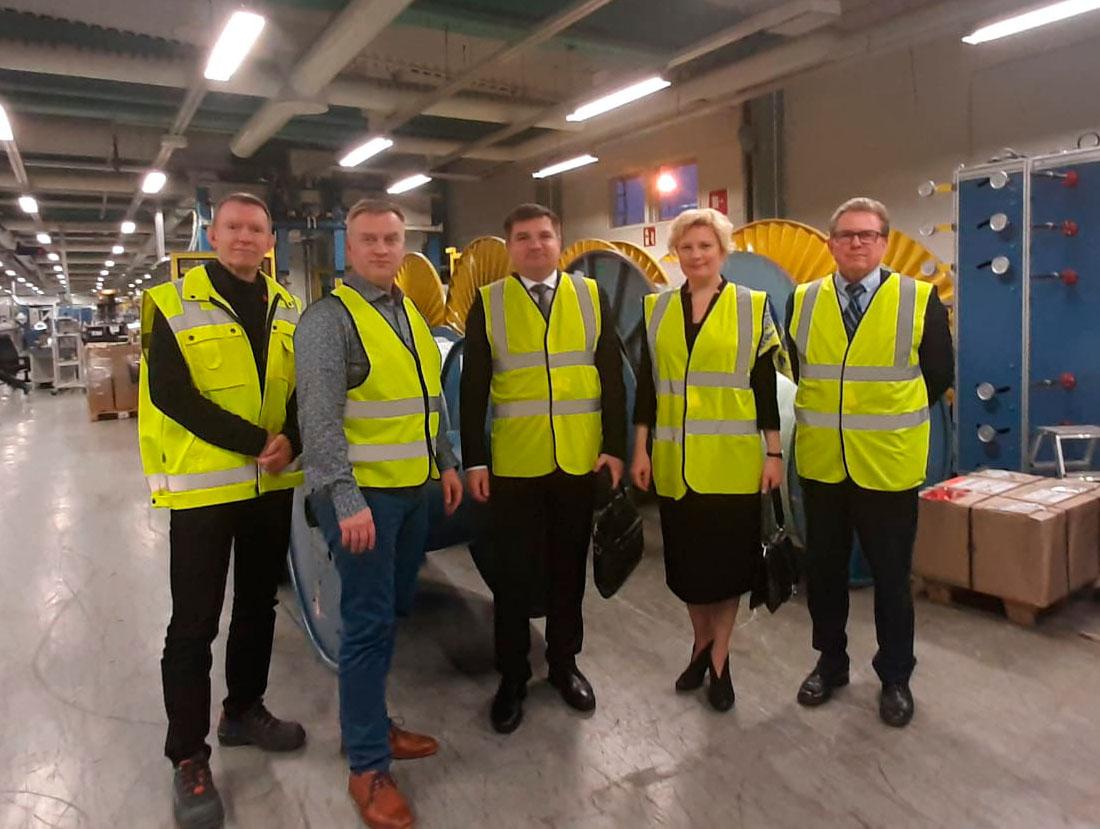 We have just donated to the Ukrainian people via Red Cross. Please, join us in supporting the Ukrainian people!