Nestor Cables supplies microduct products to a pilot project in Russia
Fri 23 Sep 2016 05:41:00 PM EEST
In 2016 Nestor Cables became a supplier for a pilot project to develop microtrenching technology along the roads in Russia. We supply flat packages with microducts (DuraFlat 8*16/12mm and 6*16/12vmm), accessories for the installation and fibre optic microcable FZOMU-SD Micro 144F.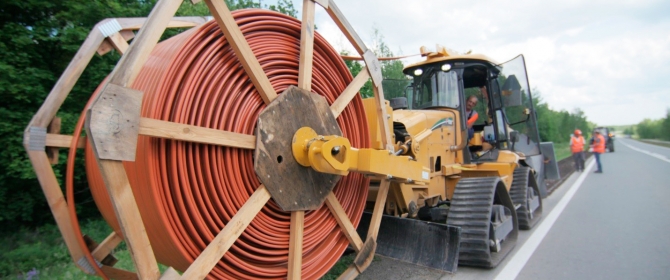 The project to create communication networks alongside road infrastructure was initiated in 2015 by JSC SMARTS, which is one of the first GSM operators in Russia with their 25 years of experience. Since the middle of 2014 Nestor Cables in cooperation with DuraLine (Czech Republic) has been building a partnership with SMARTS, in order to assist them with our knowledge and experience in micro technologies.
Road infrastructure & microtechnology
Microtechnology is based on ducts installed into microtrenches and fibre optic cables, which are blown into the ducts afterwards. SMARTS' project to integrate broadband network into Russian road infrastructure with microtechnology was first initiated by board member Mr. Gennady Kirjushin. Microtrenches are often done alongside existing road structure, and based on earlier experiences in other countries, utilizing existing road infrastructure was deemed to be the most effective way to reach even the most remote locations in Russia.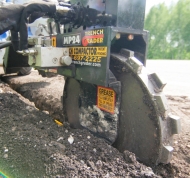 Building fibre optic lines along the roadside is the most reliable and modern way to organize transport infrastructure and communication network in the world.
The pilot project begins
SMARTS' project was offered to the Russian Ministry of Telecommunication and Transport Ministry as an alternative solution to the national project to fix the digital divide and as a new strategy in transportation infrastructure development in Russia. The 8th of April in 2014 SMARTS' project was approved by the "Agency of strategy initiatives for promotion of new projects" chaired by Mr. Vladimir Putin.

SMARTS was also approved to build a pilot zone in Samara region. The pilot project included creating 200 kilometers of backbone network by installing microducts along roads. The pilot project aims to create a new approved technical base concept which could be later applied everywhere in Russia. Microcablings were planned to be done on the roadsides by microtrenching and installing microduct packages (2-10 microducts in one monoblock). Later fibre optic cables with fibre amount ranging from 8 to 288 would be blown into microducts.